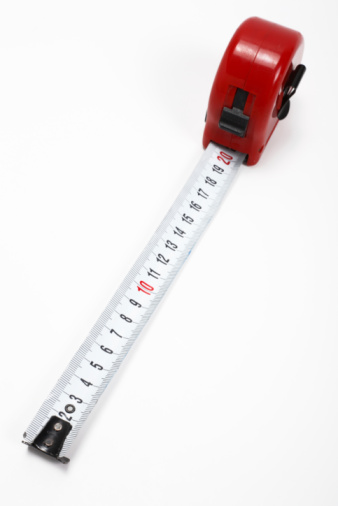 I was recently asked for some technical information related to PowerLung and I thought, good question! Unfortunately, it's a bit more difficult to answer. Because PowerLung is not a therapeutic medical device, PowerLung is not permitted to publish any measurement information. But I don't want to leave you empty-handed. PowerLung users or those considering using PowerLung as part of an exercise or training regimen might be particularly interested in measurements for breathing devices like PowerLung.
Read on to learn about the differences between measurement information publishing for medical devices and PowerLung, how PowerLung users can see their progress, and results from a study measuring muscle power before and after using PowerLung.
PowerLung: Technical Measurement Information
PowerLung is exercise equipment, not a therapeutic medical device, and therefore the EU, USA and most countries restrict us from providing any information on measurements. (Violating these restrictions would subject PowerLung to fines and penalties.)
Devices like PowerLung are typically not measured by the amount of energy required, but by cmH20 or cmHg.
Therapeutic Medical Devices: Pressure and Vacuum Readings
Only the breathing devices which are considered therapeutic medical devices can provide information on pressure and vacuum readings. This is because those manufacturers or distributors that produce the devices must submit all information to the governing bodies for review to assure they meet current clinical and medical guidelines. Once reviewed the bodies then advise the manufacturer or distributor how they can represent the information to the public because it is considered a claim. That representation includes correspondence, website information, product information sheets, package labeling, instructions and just about any item that talks about or describes the product or device.
There has been some work done out of University of Toronto that measured improvements in muscle power before and after using PowerLung. That work was done by Greg Wells, PhD along with others in the laboratory and has been published in a peer-reviewed journal. A sample of the results specifically achieved for inspiratory and expiratory muscles can be accessed via our studies and white papers page.
For more study results that highlight what PowerLung can accomplish for a variety of individuals, including athletes, exercise enthusiasts, active agers and others, visit our studies and white papers page.
How to Measure Your Improvements
Today, many people want to track their progress with any training program or device they choose to work with. Though we cannot publish measurement information, the numbers on the controls of each PowerLung unit are provided so that the user can have ability to see progress and, if they desire, to keep notes as to their progress. Your PowerLung settings, along with frequency of training, can be kept with your other training data in whatever format you use. This allows you to evaluate it all in one view instead of separate applications or logs.
As a matter of fact, tracking your PowerLung with your other metrics is actually going to give you the best picture or view of your progress toward the goals you have set. For example, many people train with heart rate monitors and track their training improvement by increases in the amount of time they can train and remain in their target zone, or how intense their training can be and still remain in their target zone. These are perfect ways to also measure the impact of training with PowerLung. Most studies performed on subjects using PowerLung, versus those using a sham or just regular training, show improvements in performance as measured by heart rate. Lactic acid buildup can negatively affect athletic performance, and again studies on subjects using PowerLung showed a reduction in lactic acid build up.
Maybe you are interested in measurements for other reasons. Anyone who takes PFT (Pulmonary Function Tests) for work or health reasons can certainly see improvements. After a month of using PowerLung, the FEV (Forced Expiratory Volume) reading is usually improved. Testimonials from people who are police divers to people who have ALS can tell you about their improvements in this area.
Maybe you are not as interested in this level of detail, but just want to be able to measure it like a Houston fireman did. He said, "Before I started using PowerLung I had to stop at every landing when we were doing our practice drills with equipment. Now I can make it two floors before a stop. AND, I don't have to take my mask off as soon as we come out of the fire. I can keep it on until I get clear of the heaviest smoke and fumes."
Better Breathing
Better Breathing is measured differently by almost everyone. Because breathing affects and interacts with so many aspects of our lives, measuring the impact of regular use of PowerLung does not require any new equipment, applications or even measurements from the device itself.
Measuring the result of your regular use of PowerLung is in all the information you already keep. Or maybe it's just that you can hold that last note of the song longer and sound great as you do it – even if you are in a concert in your shower!
Because PowerLung is simple to use and simple to track, it's also simple to tell when you aren't using it regularly – when you aren't seeing the changes you want to see in your activities and you aren't breathing better.
{{cta('e4cc5a56-8d3d-4b60-b4f9-f324cc3b9a0b')}}